The optimal solution in terms of quality, reliability and price.
Manufacturer's official guarantee (OEM)
Lower prices
Large range for over 7 year old vehicles
Same quality standard as of new turbochager
Original packaging with serial numbers (product traceability)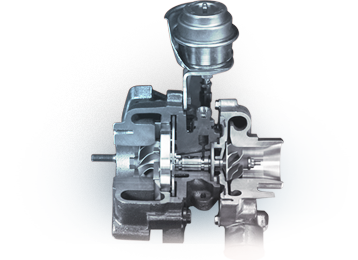 The ideal solution for 7 year old vehicles or older.
Every Original reman turbochargers:
Every Original reman is inspected according to the same standards applied to new parts, using original production drawings
It is re-assembled, balanced and calibrated according to the same specifications of new turbochargers
It is configured individually through flow meter as new turbochargers.
It is assembled with some new and original critical components, among which actuator, rotor, compressor, gaskets, O-ring, elastic bands, screws, and bearings
The Original reman is always updated by replacing obsolete components with new ones.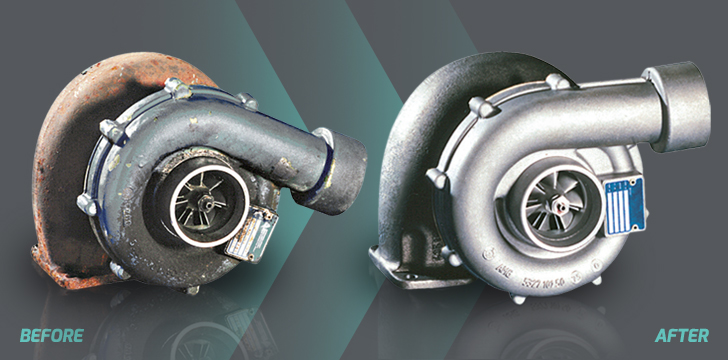 If you choose non-original turbos, you will spend more money and obtain lower performances.
Car manufacturers worldwide are aware of the importance of the cost/performance ratio. All Original reman turbo are calibrated to satisfy specific engine's needs, optimise performances, reliability, control of emissions and long-term fuel consumption.
Studies demonstrate that imitations of these cutting-edge products that require extremely precise calibrations cannot compete with original parts in terms of performances, optimisation of consumptions and quality in the long term.
Original reman turbo last four times longer than non-original turbos
Tests prove that non-original turbos boast lower performances.
Tests prove that non-original turbos increase fuel consumption and CO2 emissions.
Do not settle for less by choosing a second best technology that offers third rank results!

Alumetal Turbochargers SA
Via Cereda 3 CH 6828 Balerna (Switzerland)